Working Across B.C. and Western Canada
Mobile asphalt delivery and installation for all projects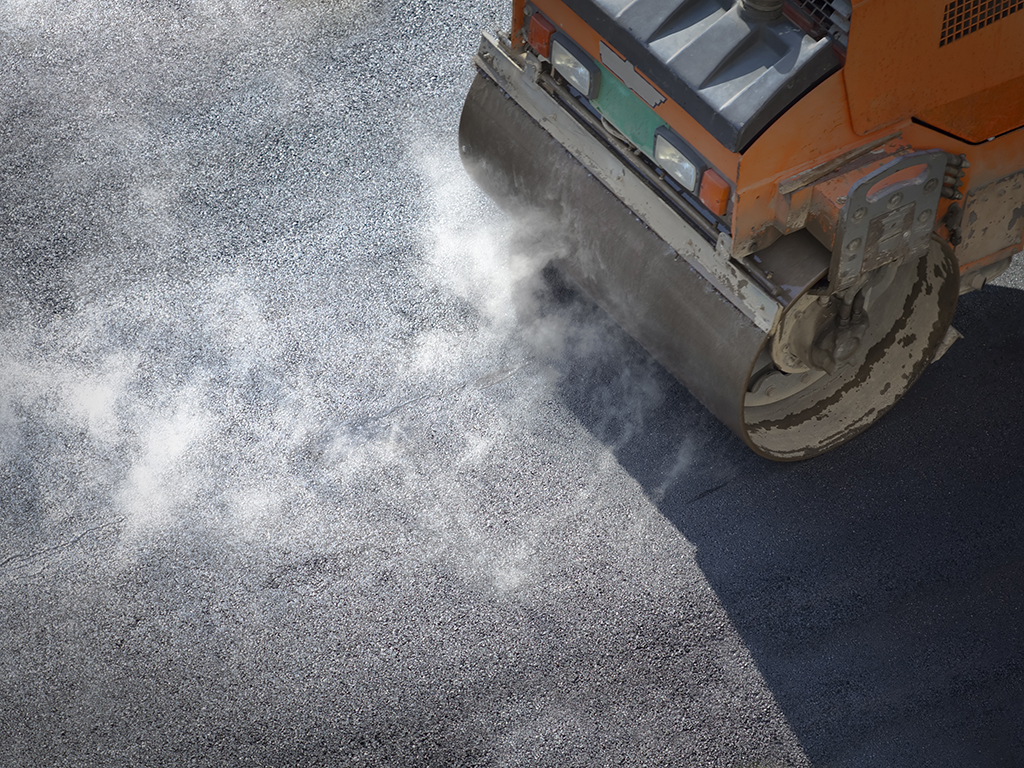 Dawson Construction offers a full range of excavation and paving services for construction projects, business properties and municipal improvements, including parking lots and driveways, walkways, cart paths and more.
With many years in business, Dawson Construction is recognized as one of the premiere road builders in B.C. We are committed to using only high-quality materials, well-maintained vehicles and equipment, and well-trained crews to provide exceptional asphalt and paving services.
We will work with you to complete your project on time and at a competitive price. Please contact our office to discuss your project or to book a free estimate and no-obligation consultation with one of our estimators.
Paving and Road Construction is not easy work. It's hard, demanding labour that requires commitment and determination. Our crews are the best in B.C., and we love our work.

Lenny Kazakoff, Division Manager, Dawson Construction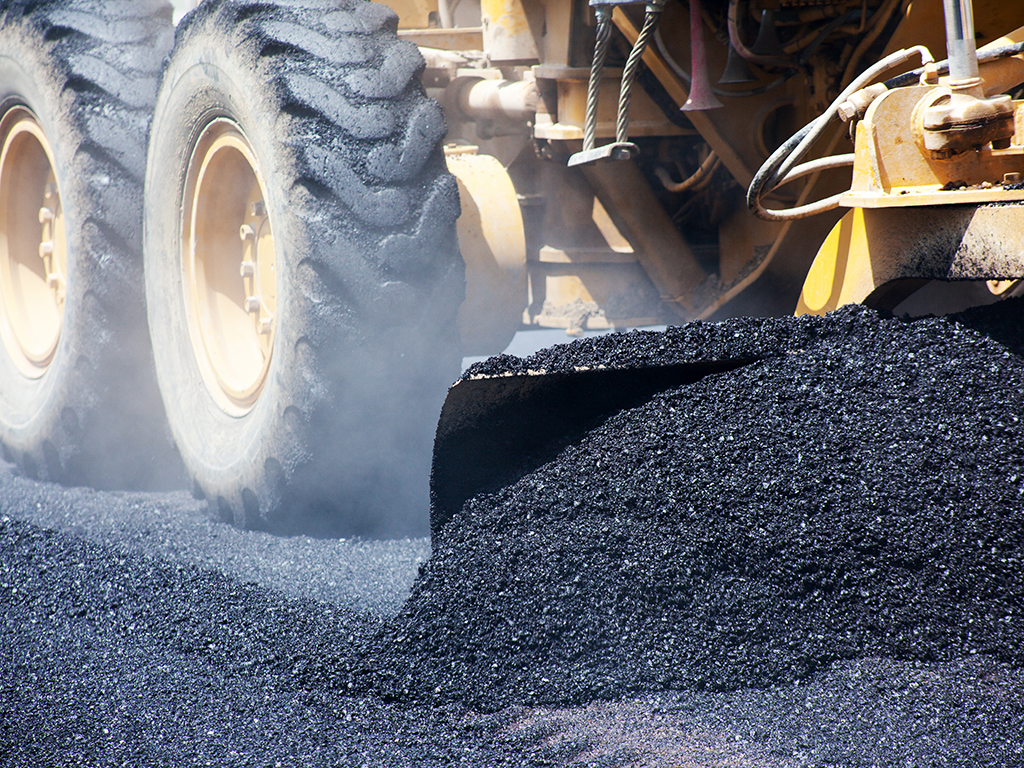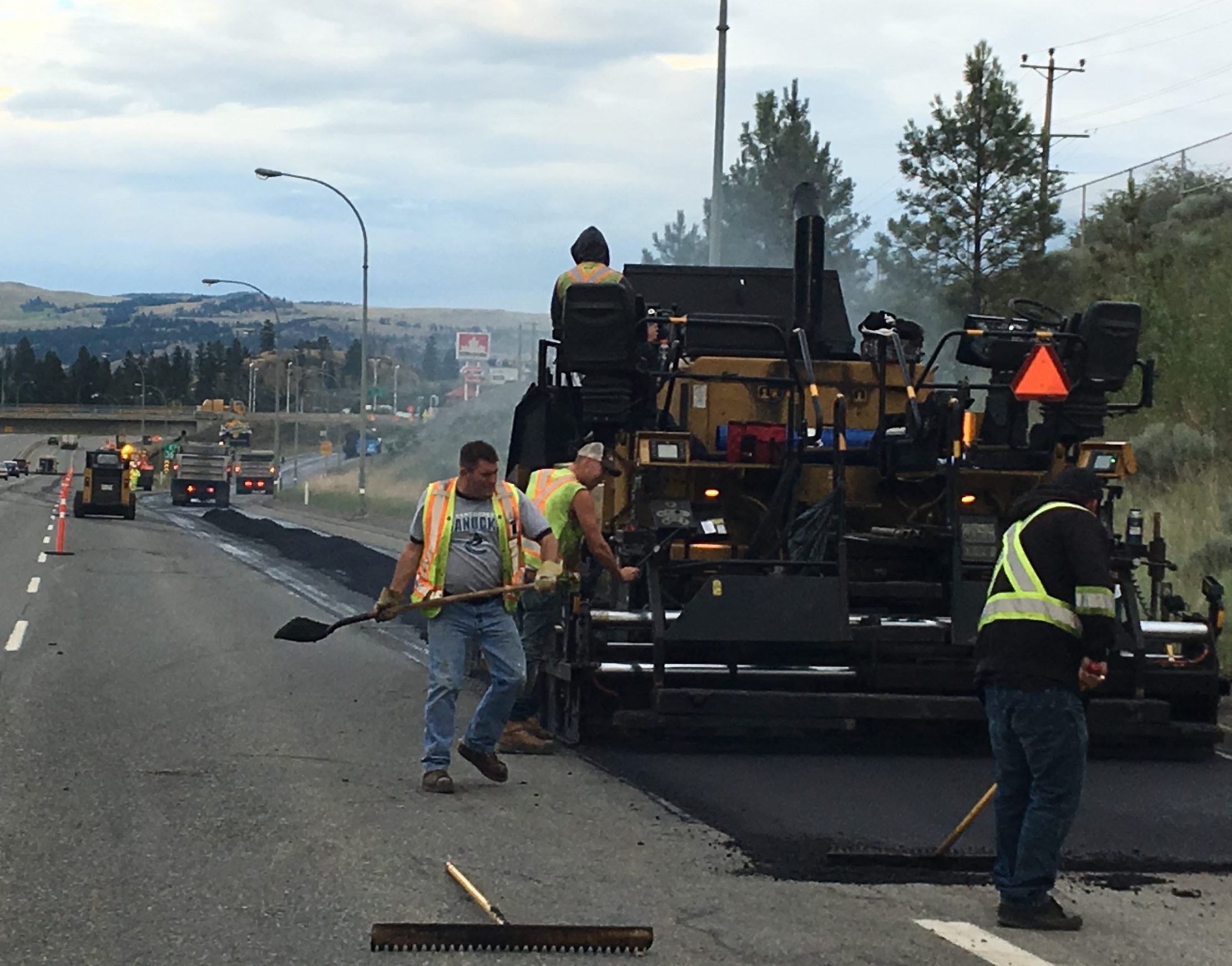 Big and Small, We Do (and Have Done) It All
There's a big difference between large commercial projects and small residential paving jobs. Each kind of project has special needs, requires different equipment and needs a different plan.
At Dawson Construction, we do projects big and small, which make us your best choice for paving. We've done everything from paving home driveways to creating new highways. We pride ourselves on providing high-quality work for every project.
Our crews take into account all aspects of commercial development. Sites often require different preparation, drainage, accessibility and finishing. Some jobs are served with simple solutions, while others are more complicated. Dawson Construction provides support for projects ranging in size from small patches to complete resurfacing.
Dawson is committed to customer satisfaction. All paving jobs are backed by a full warranty. We strive to keep our clients happy with their investment. We stand behind our work. Call us to start the conversation about your project.