Before Dawson Construction began another day's worth of work, they took time to acknowledge a significant company milestone on Monday, October 16, when Paul Whitmore, who is a Rollerman, celebrated his 10th anniversary with the company.
"It feels great to be with one company for this long. I know a lot of people that haven't gone this long with any company, but I am very happy with Dawson and it's always a good time with this crew," said Whitmore.
The Kamloops resident was searching for a new job a decade ago when the mill he was working at in Monte Creek shut their doors for good. He saw an online posting for Dawson Construction, met Paving Manager Jason Shank in person and was hired on the spot.
"It's been a pleasure working with Paul over the past five years," said Harley Rail, Superintendent with Dawson Construction. "He's a reliable worker and is always willing to help others with tasks that need to get done. His ethics, skill and humor has grown substantially since I started working with him."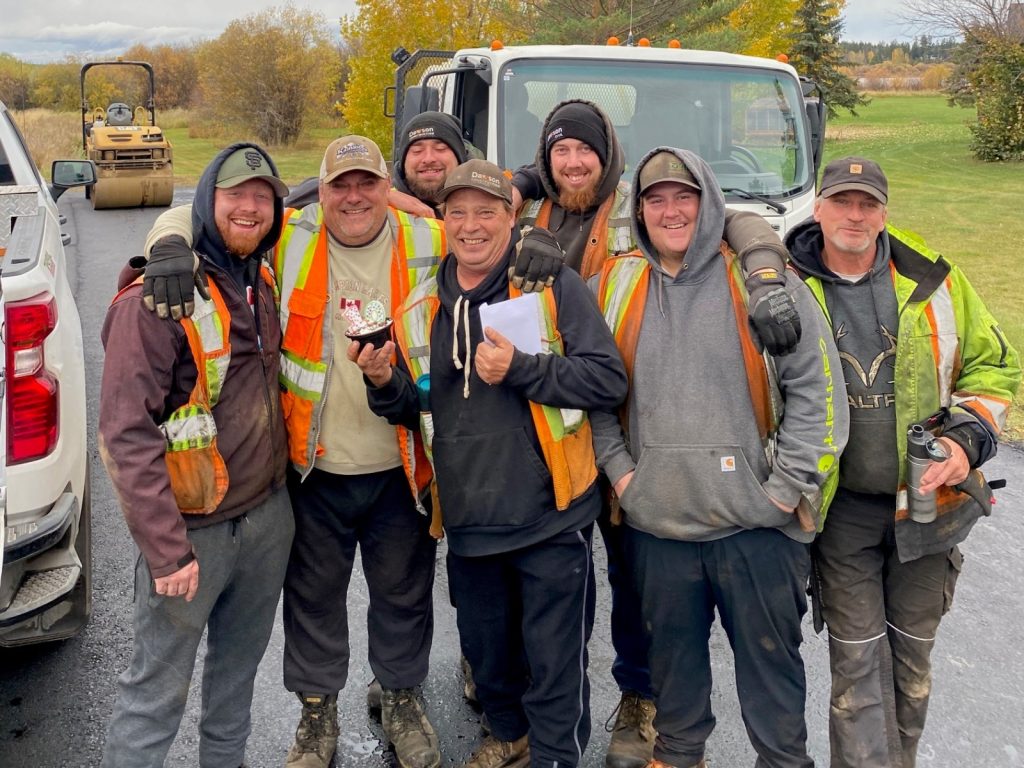 Sitting in the roller for the past 10 years, Whitmore estimates that he has smoothed out roughly 2,400 lane kilometres of B.C.'s highways. His productivity was one of the many reasons Dawson Construction enjoyed an incredibly productive season, as he has spent the past five weeks paving in Service Area 18 and helped out on the completion of the Chase West project for Dawson Civil.
"I love always being out in the fresh air and getting to see places that I would never have seen if it wasn't for work," said Whitmore. "I actually find it quite relaxing to sit there and operate the equipment all day."
Most offseasons, Whitmore likes to recharge his batteries by doing a lot of fishing and goes on the occasional hunting trip. This offseason will be different, though. After getting engaged to his fiancé during the COVID-19 pandemic, Whitmore is excited to finally tie the knot this winter in Mexico.
As for the next 10 years and beyond, Whitmore doesn't see himself anywhere else.
"I love this job and I'm in the best shape of my life. I have another 10 years in me, easily."
If you or someone you know is looking to join a company with reliable work, competitive salary and the ability to tackle new challenges each day, please visit Dawson Group's career page to view current openings.