Ben Kazakoff's work through the 80s and deep into the new millennium paved the way for the next generation of highway travellers and other Dawson Construction employees.
Construction work ran in the family prior to Kazakoff joining Dawson. Ben's father, Mike and his brother, Wally, worked as equipment operators for different construction companies as Ben was growing up.
Ben made his way into the construction industry as a 19-year-old when he got a job at Highland Valley Copper, located 80-kilometres southwest of Kamloops. Later that summer in 1972, he took his family on vacation to the Calgary Stampede. One evening in Calgary, Ben bumped into Wayne Truman, the general foreman with Dawson Construction. The two began talking and Truman quickly offered him a job running a grader in High River, a small community south of Calgary.
"It sounded like a great opportunity, so I took it. Luckily, my wife didn't mind heading back to Kamloops to grab my stuff from the mine before coming out to live with me on that job," said Ben.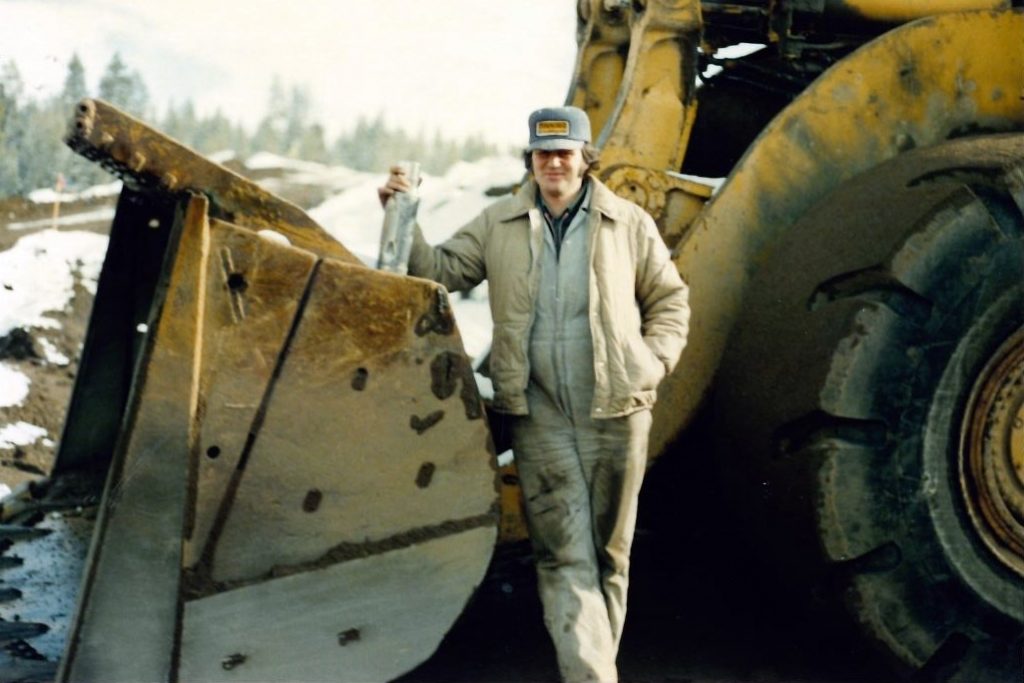 That decision laid the foundation for Ben's career over the next four decades.
Upon completion of the High River job, Ben returned to B.C. and began working a job in Merritt. A few years after that, he received another call from Dawson Construction. They wanted to promote him and asked him to be a foreman on a highway job in between Revelstoke and the Mica Dam in 1980.
From there, he was all in.
"Dawson was this great, growing company at the time that kept on getting all these great, big jobs. Back then, it wasn't unusual for our highway jobs to be anywhere from 10-20-kilometres long. I never had to worry if there was going to be another job," said Ben.
Wherever Superintendent Lorne Truman went, Ben followed. Ben was a grading and general foreman on significant highway jobs such as the Cranberry Junction on Highway 37, the Dempster Highway (130km from the Artic Circle), a big stripping job on Babine Lake Road with Bob Dutcka (former Dawson Construction Superintendent), Coquihalla highway projects (toll booth, Juliet Creek, sections in between Merritt and Kamloops) and on many sections of the TransCanada Highway (Salmon Arm, Tank Hill, Tobiano, Blind Bay to Balmoral and the Three Valley Gap). He also helped twin the highway from Kamloops to Rayleigh.
It wasn't just highway paving projects, though.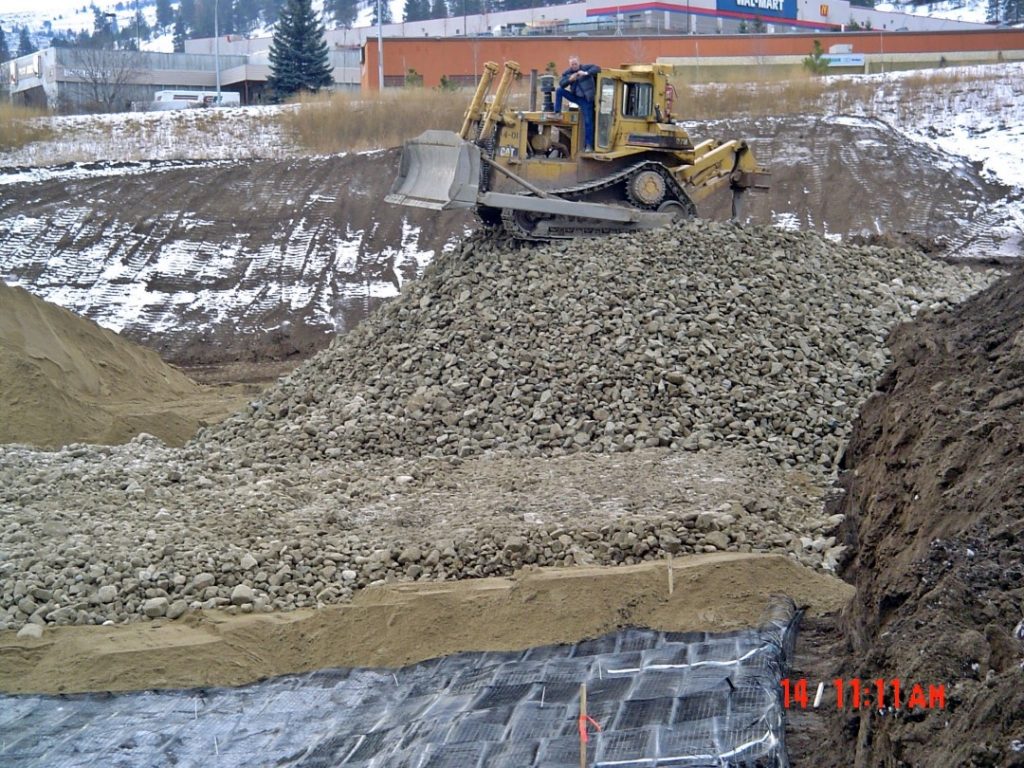 Ben worked on the weigh-in scales in Kamloops and near Golden, helped install a fiber optic job for Telus in Blue River, built animal overpasses near Lake Louise and helped expand both the Anahim Lake and Kamloops airports with new runways and infrastructures.
And for the most part, wherever Ben went, so did his family and one of the future leaders of Dawson Construction.
"I thought it was really cool – each summer we would go stay in our fifth wheeler wherever the jobsite was," said Lenny Kazakoff, Ben's son and current Manager of Paving and Aggregates.
"I remember back when Lenny was about seven-years-old, he asked to drive the packer after hours and we let him cruise around in this gravel pit where he wouldn't do any damage. We strapped him in, rigged it so it wouldn't go to fast and showed him how to shut it off," said Ben. "He spent hours in there, driving around in the same pattern, loving it."
It was a few years later when Lenny got his first job with Dawson Construction.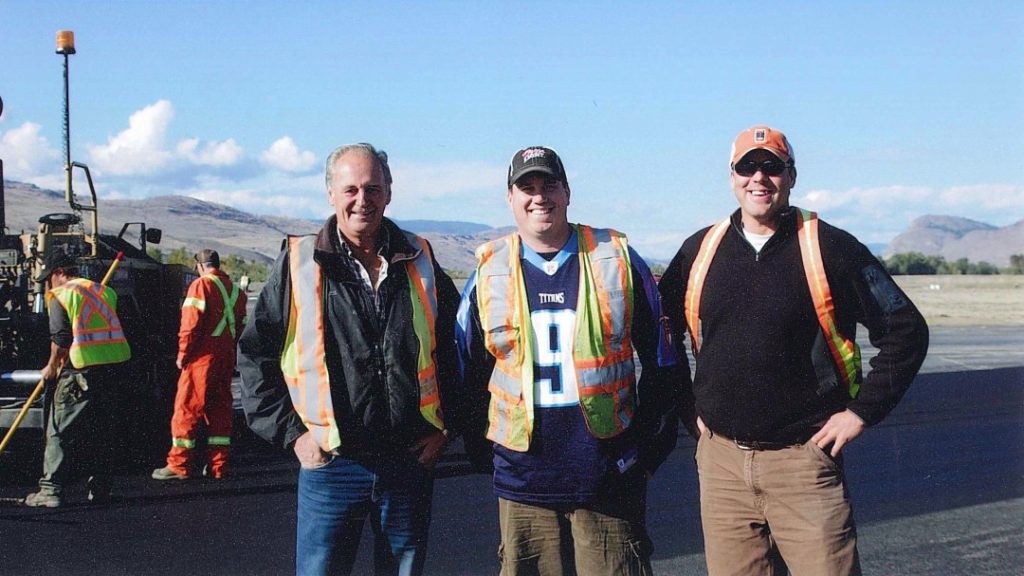 Ben was working on the Coquihalla highway in 1985 outside of Merritt (Kingsvale). Lenny, who was up for the summer, staying at the Dawson camp, had his dirt bike with him. Superintendent Bob Dickie paid him five cents for every wooden grading stake he picked up off the steep slopes. Stakes were pounded into the ground on both sides of the road, every 20 feet for five kilometres.
"That was a great opportunity to be around some of the guys and help contribute on my first project. I loved it," said Lenny.
Soon, a young Lenny was working equipment alongside some of the iconic workers Dawson Construction has ever employed: Ken Williams, Vern and Ken Johnson, Gord Procknow and John Swetlickoff to name a few. Absorbing all that experience and education through the summers at a relatively young age, it only took Lenny three years to become a foreman after graduating.
"It was a different world back then, but my dad and those other guys really taught me a lot and gave me an incredible amount of experience back then. I loved every minute of it and I'm grateful for that opportunity," said Lenny.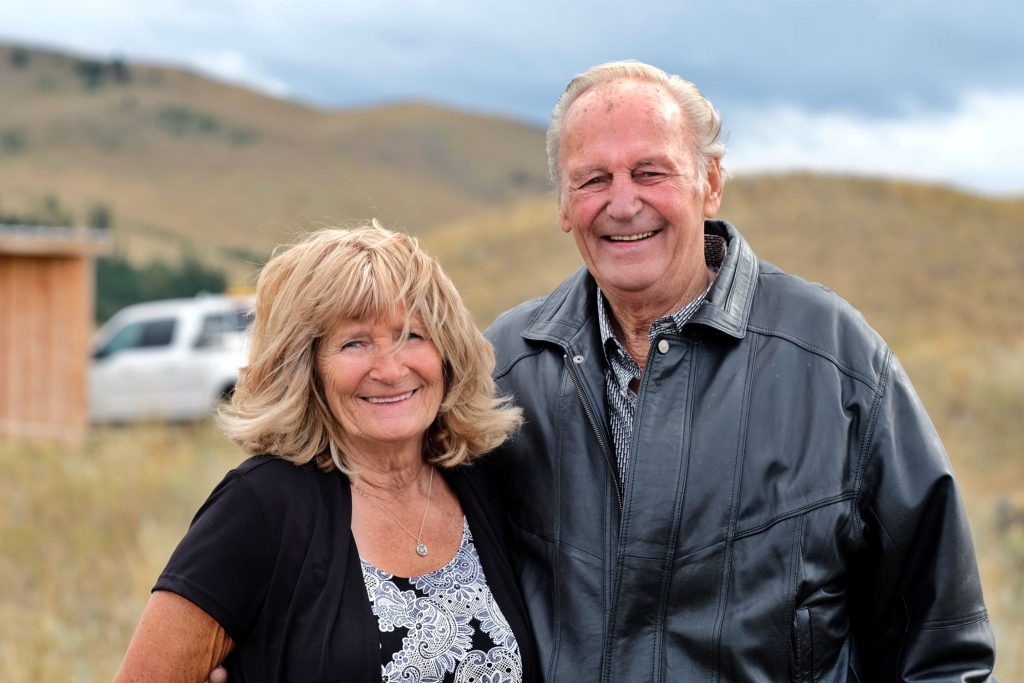 "I was hard on Lenny back then – once, we were working a job past Westsyde one year and it caused him to miss a chunk of his graduation party – but I wanted him to learn the right way of doing things and I think it was impactful moving forward," said Ben.
Ben stayed on with Dawson until retiring in 2019. While the two often worked the same job, they had different duties and wouldn't meet up until the end of the day. Ben's legacy continues to on through Lenny's leadership and work, as Dawson Construction continues to operate as one of the premier construction companies in the province.
On our 100th Anniversary, Dawson Group extends its sincerest gratitude to Ben Kazakoff for his 47 years of dedicated service. His contributions helped us achieve this significant milestone and lay the groundwork for our promising future.