Mr. Fixit, jack of all trades, a handyman – all terms that can generalize David Hughes' long and successful career with Dawson Construction. He filled in wherever and whenever the company needed him most.
Hughes' journey with Dawson began in the 90s, but not on a regular basis. A Kamloops kid, he made his way down to the United States to work as a mechanic and a fabricator in the IndyCar Series, the highest class of open-wheel, single-seater formula racing cars in North America.
"Working in crushing and paving has a lot of similarities to IndyCar – everything is a race, you need a strong work ethic and you have to perform at your highest ability at all times," said Hughes.
Whenever he was back home, he picked up the odd job when he heard Dawson Construction was in need of someone to operate and fix their equipment. Hughes was a member of the Operating Engineers Union Local 115 since 1989 and had no problem adjusting to whatever task they needed assistance with.
Hughes later permanently returned to Kamloops in 2000 following his IndyCar season championship with Team Dorricott/Mears racing. Needing a job, his residence on Mount Lolo coincidentally included a gravel pit and was sought after by a different local crushing division. Hughes offered them a deal: he would allow them to use his gravel in exchange for a paystub.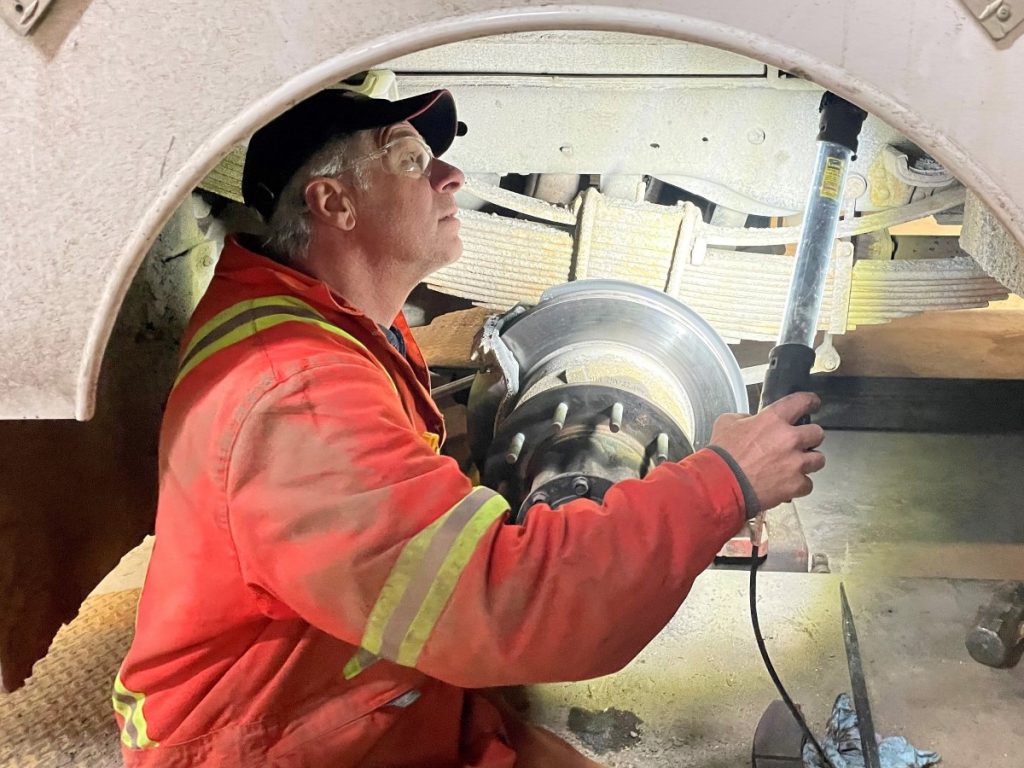 Around that time, Dawson Construction was looking for some new crushers to bring some life to their crushing division. The former General Manager of Paving, Gord Procknow, heard about Hughes and another crusher at that time, Grant Ferguson, who were performing admirably in the pit.
Not too long after Hughes was working with the crushers for Dawson, a position opened up that caught Hughes' eye. Ken Johnson, who was the mechanical superintendent at the Knutsford yard where Dawson Group offices resided, was retiring. Procknow and Don Lewis thought that Hughes would be perfect for the role.
"Dave is very resourceful and well-rounded. If it runs on electricity or has a motor, Dave can fix it. And if it doesn't have one of those two things, he can still probably find a way to get the job done," said Bob Moore, Equipment and Maintenance Superintendent for Dawson Construction. "Dave always puts the company and equipment first. Who wouldn't want a guy like that around?"
It was a role he held onto and performed commendably for seven years, until he decided it was time for another career change. But his days with Dawson weren't done for good.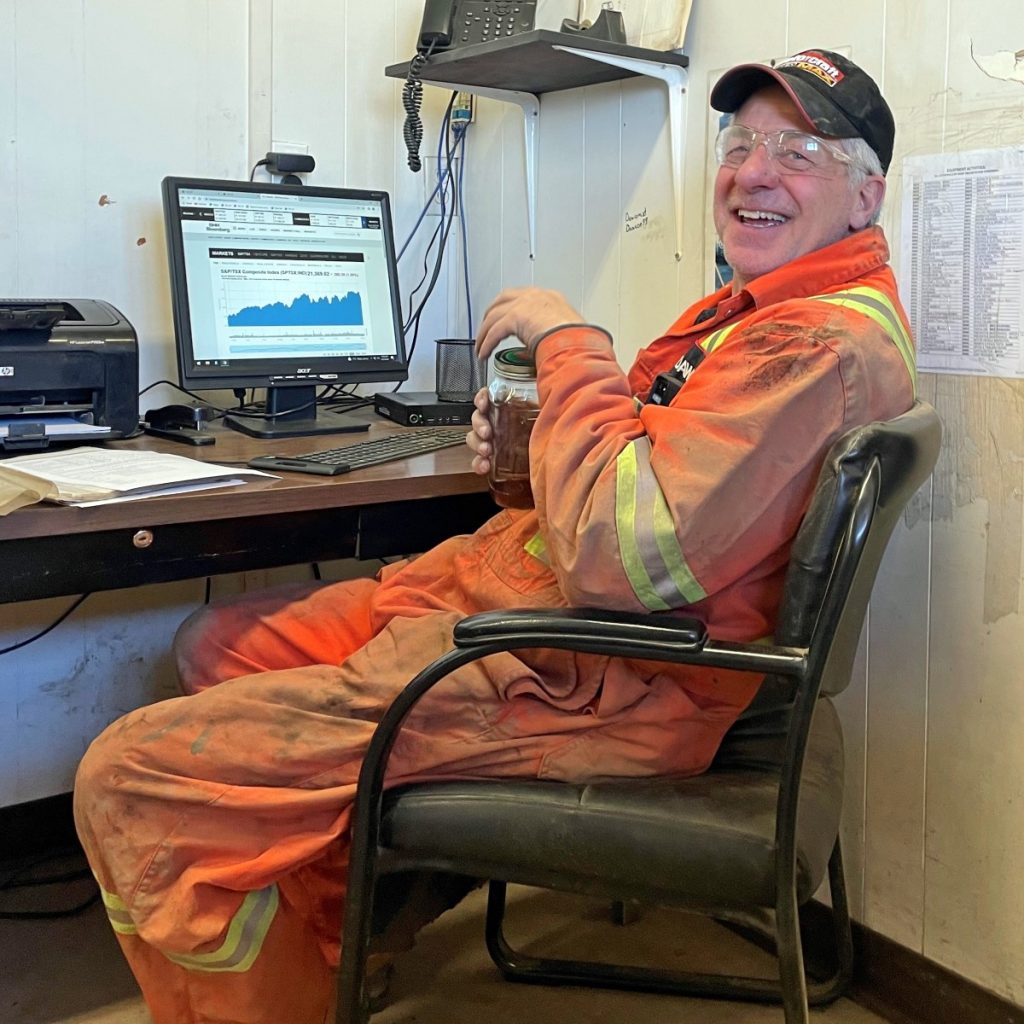 "After some time away, I realized what I was missing out on. I always enjoyed my time with Dawson. Everything about working at Dawson is a success. Projects get finished on time and under budget, which is a huge win, and it's not like that in other places," said Hughes, 60.
In 2018, Hughes made his return to the crushing division with Dawson, but he didn't stay there long. He was quickly handpicked by Terry Wishnowski to do some welding and repair work on paving equipment.
"Dave is great. He's very versatile. He always gets the job done, he's very meticulous and detailed, and he does things right the first time," said Wishnowski, Asphalt Superintendent with Dawson Construction. "Having a guy like that around the yard is great for if and when things break or don't go as planned."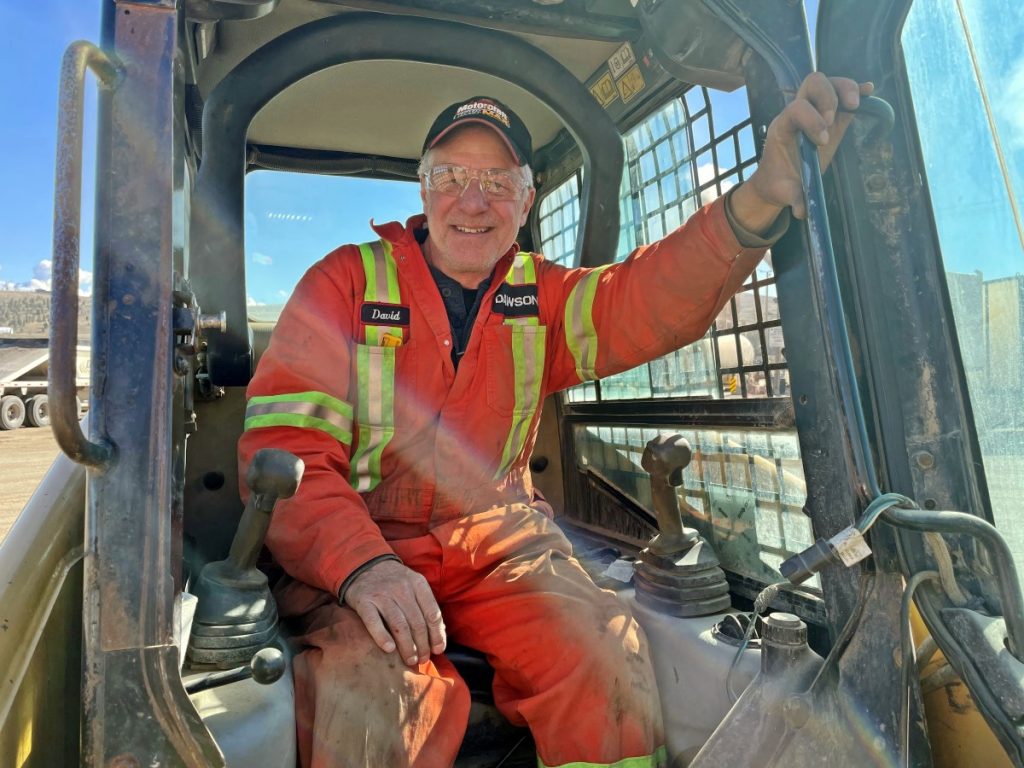 From there, it was Moore who recruited his services, as there was a fleet of Dawson Road Maintenance trucks that needed some care.
"Having different people and companies trust me and want me to do work for them is a very satisfying feeling," said Hughes. "Other than running asphalt plants, there's not too much that I haven't had the opportunity to operate around here."
Hughes has settled into a groove recently, working as a mechanic primarily in the Knutsford shop, tinkering with a wrench in his hands. He has kept up with the changes in technology, works with the new quality control and quality assurance staff to make sure their jobs not only meet, but exceed the ministry standards and specifications.
For many years, he's been the man behind the scenes, running around the shop, adjusting or repairing equipment so the rest of the Dawson team can go out and accomplish their projects. His career has taken him many places, but he's happy and feels most at home in the Knutsford shop, helping everyone out.
On our 100th Anniversary, Dawson Group extends its sincerest gratitude to David Hughes for his many years of dedicated service. His contributions helped us achieve this significant milestone and lay the groundwork for our promising future.