When Don Lewis joined Dawson Construction in 1989, it was a local paving and civil company working smaller scale jobs. By the time he left Dawson 15 years later to pursue a new challenge, the company tackled substantially larger projects and dramatically increased overall revenue and profit.
"I was lucky enough to work with a lot of great people with a lot of great ideas. It is pretty cool to sit back and think about how far the company came when I was with them and since I left," said Lewis.
Lewis grew up with Dawson, as his father, Don Lewis Sr., worked for both Dawson and Hall, as well as Dawson and Wade in the 50s.
Lewis moved to Knutsford in 1973, wanting to work for Dawson. As he recalls, Dawson Construction couldn't hire him because he wasn't a member of the union, but he was also unable to get in with the union at the time he was applying. Donna Scott (former Dawson Construction secretary), told him that he had to be in the union to work here and you have to work here to get in the union.
"It was the ultimate Catch 22 situation. So, I started my own company instead," said Lewis.
Working from an office in Dawson's basement on Lac Le Juene road, Lewis opened Kami Paving in 1973.
In the summers with Kami Paving, Lewis worked small paving jobs around town – parking lots, residential driveways – and often times got contracted by Dawson for smaller jobs. Over the next 15 years, he worked closely with former Dawson employees such as Ed Bauder (former General Superintendent in Kamloops), Arne Larson (former Dawson Kamloops Manager), Gord Procknow (former General Manager, Dawson Construction) and Russ Bryson (former asphalt plant Operator).
He even lived in Kunstford and was neighbours with Ed McLean, the former President of Dawson. As Lewis recalls, McLean jokingly grew tiresome of Lewis' noisy work trucks and offered him a job as an estimator in 1989.
"I have known Don since we were 17 and I was thrilled when we finally brought him on with Dawson. I always knew he was a great guy and I was excited to watch him grow in his new role as an estimator working on bigger projects," said Procknow.
From paving parking lots and driveways, Lewis was now bidding on significant highway and infrastructure jobs, such as the on and off ramps from the TransCanada highway in Aberdeen, sewer jobs in Barnhartvale and Dallas (three different Kamloops communities) and many sections both the TransCanada and Island Highway projects.
Early on, Lewis worked closely with Procknow, Ben Kazakoff (former General Foreman), Merv Lehr (former Superintendent), Tom Falladown (former Superintendent), Jim Mason (former Superintendent) and John Hienen (former Senior Estimator and Project Manager). Lewis credits them for working well as a team on many significant projects, which allowed him to learn on the job.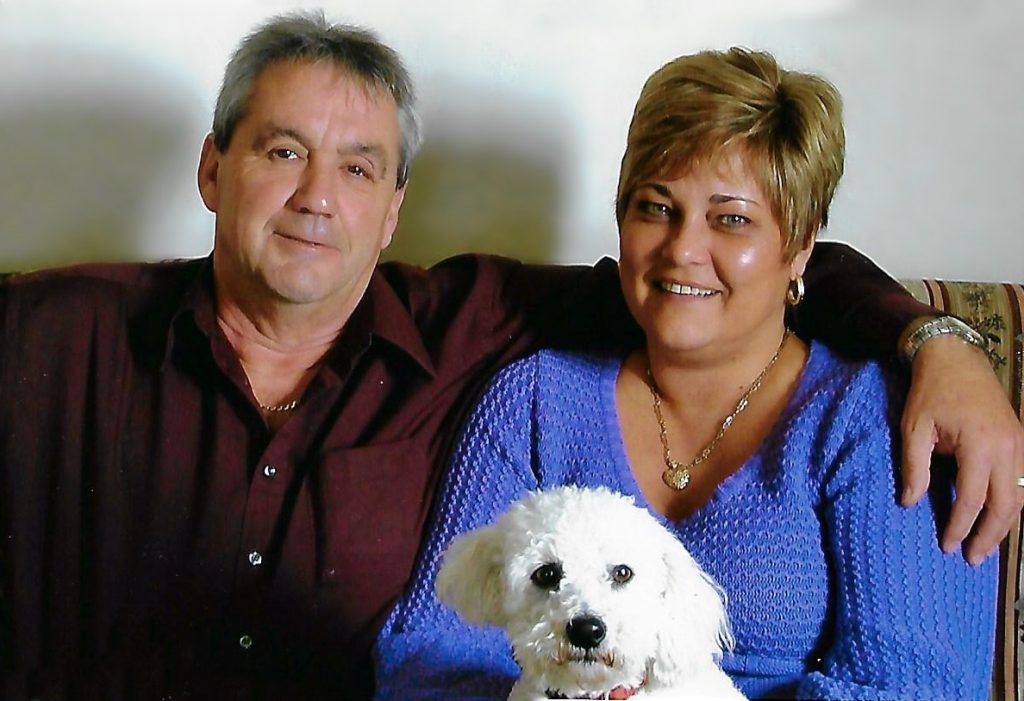 "It's no wonder that a guy like Don stuck around for so long and did such a great job. He worked with a great temperament, was personable and always had the right attitude for the job – working on projects with him was easy and I think that was a reason that so many of his projects turned out to be successful," said Ken Williams, former Mechanic and Electrician with Dawson Construction.
Around 1992, many of the employees from the Vancouver corporate office moved to their new headquarters in Kamloops. Having the majority of Dawson Construction's resources under the same roof allowed them to take on greater projects. The company growth was gaining and Lewis was ready for a bigger role with the company thanks to great mentorship from Walt Coxon (former Vice President), McLean and Hienen.
By 1996, he was working more independently and began managing more projects. The first major job he bid and managed was upgrading the TransCanada Highway by the Shuswap Lake General Hospital from two lanes to four, a project that was estimated at $10 million.
"Don looked after his crews very well. He always put us in a great position by making sure whatever we needed to complete a job was included it in the estimating. If there was ever a problem on a job, he would often come out and help us think it through," said Kazakoff. "He treated everyone well and was a great guy to have on the team."
Lewis would be the first one to tell you that it wasn't a linear progression in his career. He admits there certainly were a few projects that didn't pan out the way he envisioned, but from each project – the good and not as good – he learned something from each one that helped him later on in his career.
As the jobs continued to pile up, his job title changed from Estimator, to Senior Estimator, to Project Manager and was eventually named the Regional Operations Manager.
A few years into the new millennium and Lewis was ready for his next challenge, but it would be with a different company. When he left Dawson in 2004, the company looked drastically different than when he joined a decade and a half earlier.
"It takes a team to grow a company. I was lucky enough to work with an incredibly talented group that had some incredible opportunities to work on some amazing projects. We just kept building off our previous projects and accomplished some great things," said Lewis.
On our 100th Anniversary, Dawson Group extends its sincerest gratitude to Don Lewis for his 15 years of dedicated service. His contributions helped us achieve this significant milestone and lay the groundwork for our promising future.