Machines break down. Tools needs replacing. Shops need a random array of things to keep them running smoothly and efficiently. Someone needs to be the one to get others the parts they need for the jobs and for 33 years, that was Len Leeuw.
"I loved that job. If I wasn't too old, I'd still be doing it to this day," said Leeuw, the former Purchaser for Dawson Construction.
Leeuw came to Dawson Construction in 1984. Prior to that, he was working for an industrial supply outfitter, where he sold bearings, welding supplies and other materials for his crew.
Often times, he was in contact with Pat Caroll (former Shop Foremen) and Ken Williams (former Electrician and Mechanic for Dawson Construction). They were looking for someone to join the Knutsford shop, to look after things and buy parts.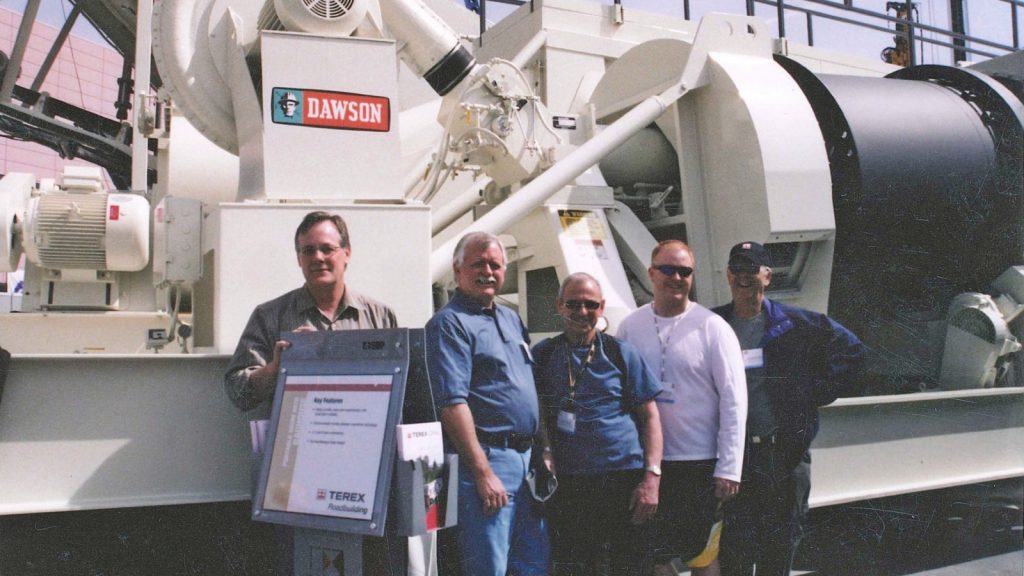 Leeuw happily accepted the role at the end of summer and was enjoying the work despite the tedious, mundane tasks around the shop up until he got laid off just before Christmas. He wasn't out of work long, as he was brought back in after Boxing Day. He remained in that role until he retired in 2017, hardly missing a day of work.
When Interior Roads Limited took on the privatized highway road maintenance contracts from 1998-1991 and then again from 1996-present, the demands in the Knutsford shop dramatically increased with having more projects and more equipment on the go. That meant that Leeuw had to build more relationships with more suppliers in different corners of the industry.
The shifts started early for Leeuw, as crews were ready to attack the day shortly after 5 a.m. Once they started working, they needed the Purchaser to be on hand to supply them with whatever they needed to get the job done.
"There certainly were some stressful days. Dawson worked so many big projects and always needed parts. Sometimes you would order a part and it wouldn't arrive when you thought because of a hold up at the border or some other shipping issue, which delayed the project. I eventually learned that once I order a part, it's out of my control. I did my best to keep those guys as busy as possible," said Leeuw.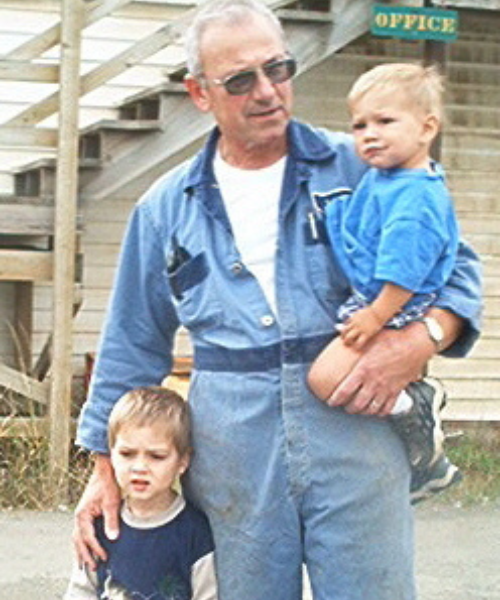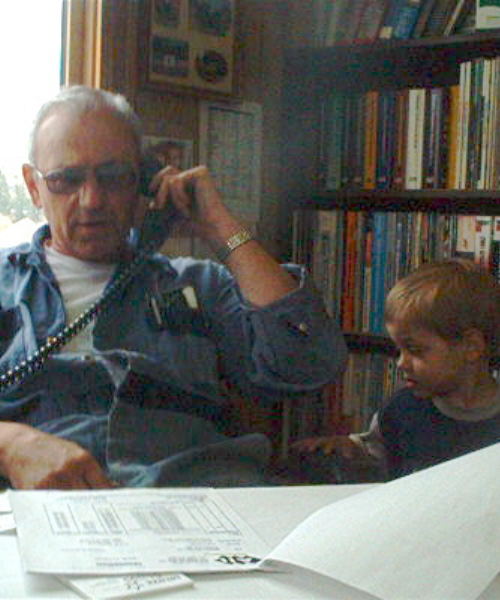 The calls never stopped coming in for Leeuw. Whether it was flashing lights for an airport strip, or a specific type of bolt for a piece of equipment, or bilingual road signs – and everything in between – Leeuw has had a knack for getting the job done and keeping projects rolling on time.
"Len's job was very demanding, but he's the type of guy that could communicate and deal with everyone. I never saw him get upset with anyone at work – maybe once – in the 20-plus years we worked together," said Ken Johnson, former Shop Foremen with Dawson Construction. "Often times we would be out in the bush somewhere and we would radio in the parts we needed to Len. Sure enough, when Ken Williams flew up for his next visit, the exact part we needed so we could continue working."
As much as Leeuw loved doing his part to keep operations running, his other greatest joy while with Dawson was when his son, Mitch, joined the team as a Controller in April 1996. Mitch retired after 25 years on the job in 2021.
"Working with your son for a company you both enjoy being a part of – I don't think many people get to say that about their careers. I loved my time with Dawson and everything it provided for me," said Len.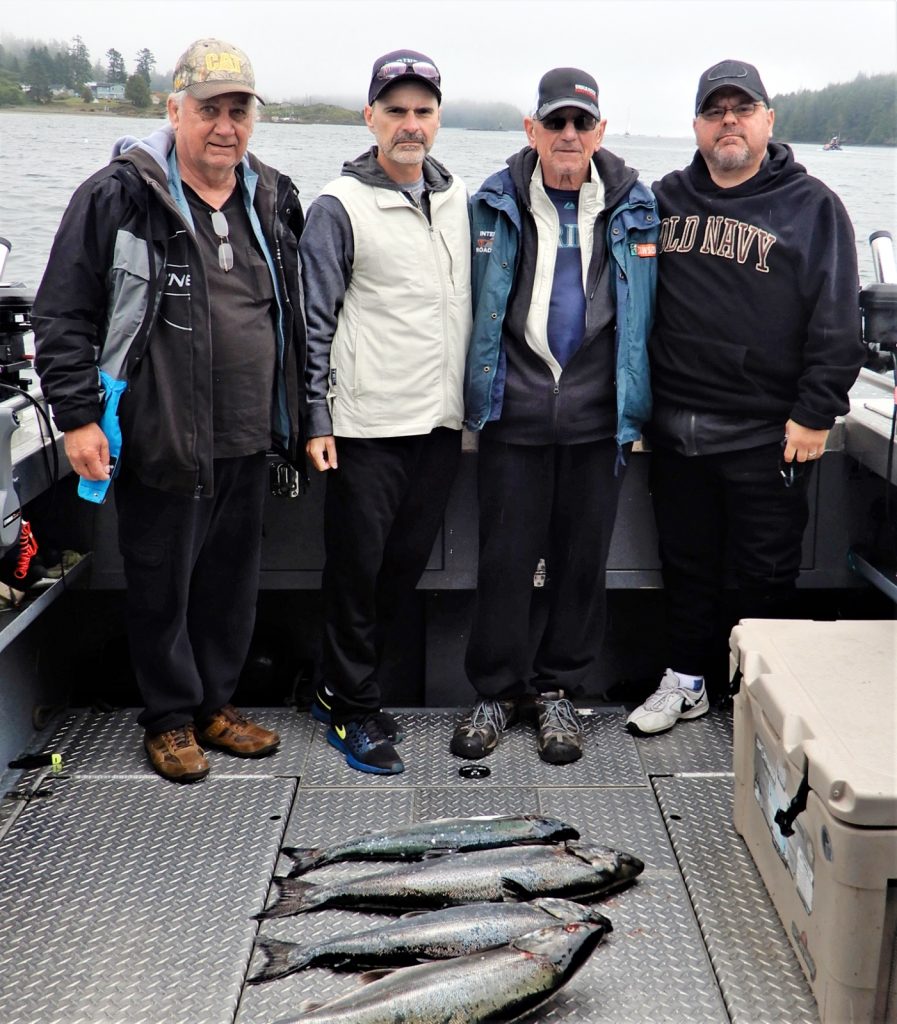 Nearing the end of his career, Len spent a significant amount of time training another Dawson bloodline employee, Ken Johnson's son, Shane, to be the new Purchaser. Shane credits Len for showing him all the tips, tricks and ways to succeed in a very demanding role.
During his time with Dawson Construction and even after he retired, Len's ability to remain cool under pressure and deliver parts to projects in a timely manner has helped pushed Dawson forward in a significant way.
On our 100th Anniversary, Dawson Group extends its sincerest gratitude to Len Leeuw for his 33 years of dedicated service. His contributions helped us achieve this significant milestone and lay the groundwork for our promising future.