Before any material gets laid or moved, or any equipment gets fired up for a job, the estimator needs to meticulously map out every step and every dollar for each project. For 16 years with Dawson Construction, Roger Abbott was one of the best in B.C. at doing so.
"I loved my time with Dawson. It was a very diverse company in the types of jobs we worked on, which as an estimator, made for a lot of fun projects to be a part of," said Abbott.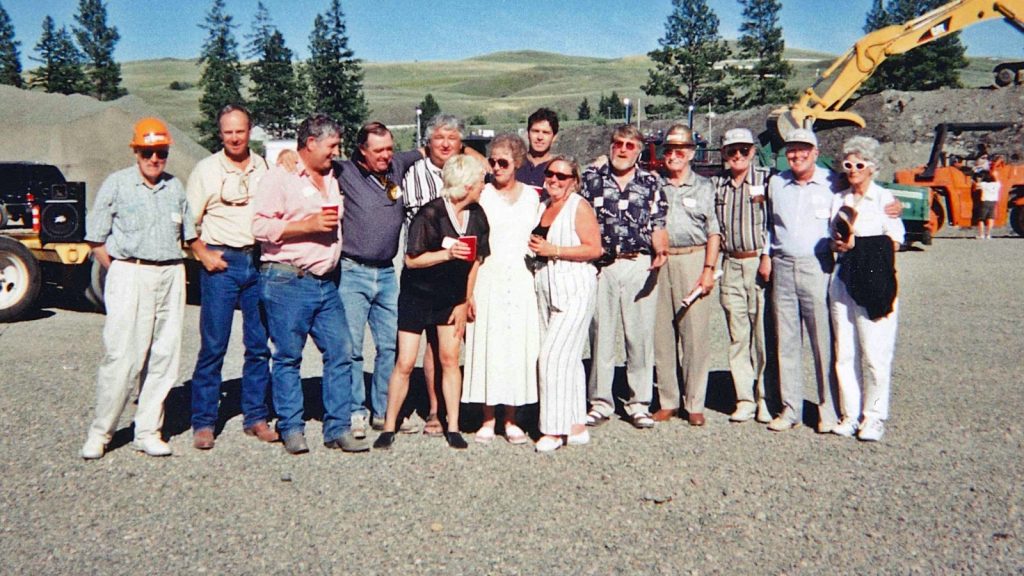 Abbott was on holidays in March 1969, visiting from Scotland to see how feasible it would be to immigrate to Vancouver with his wife and soon-to-be son. He quickly ran into Reginald (Reg) Christie (former Dawson Construction Chief Engineer) and Mag Tate (former Dawson Construction Operations Manager) and interviewed for a junior estimator position. They liked his background as a Superintendent of Highways in Scotland. Abbott recalls the interview going well, but a provincial wide lockout on nearly all construction jobs disrupted his opportunity to join the crew.
"I liked the loyalty they showed me early on, even though they couldn't hire me. I took a job at the Mica Dam with the consultants, but got laid off by November of that year. Christie was one of the first ones to call me with a job. He told me to bring my rubber boots, as we hiked where the Upper Level Highway was going to get widened from Horseshoe Bay to Caulfield," said Abbott. "We came back from that hike and he told me to meet him at the office the next day, as he hired me as a new estimator."
Not only was it his first job with Dawson, it was also one of the biggest accomplishments of his career.
Back then, Highway 99 needed widening from two lanes to four, which required weaving around in and around several sumptuous neighbourhoods. The highway also needed two bridges to be repaired and widened as well.
"We won the project with a bid of $6.3 million for a 3.1-mile stretch of highway. There was a lot of blasting through granite that needed to get done. We hired blasting consultants for pre-blast inspections and it was worth it, as we only received two claims from that job – a cracked pool, and one roof suffered some damage," said Abbott. "Led by Superintendent Herb Grant, that project was an incredible engineering feet."
From there, the company's trust in Abbott's estimating was cemented.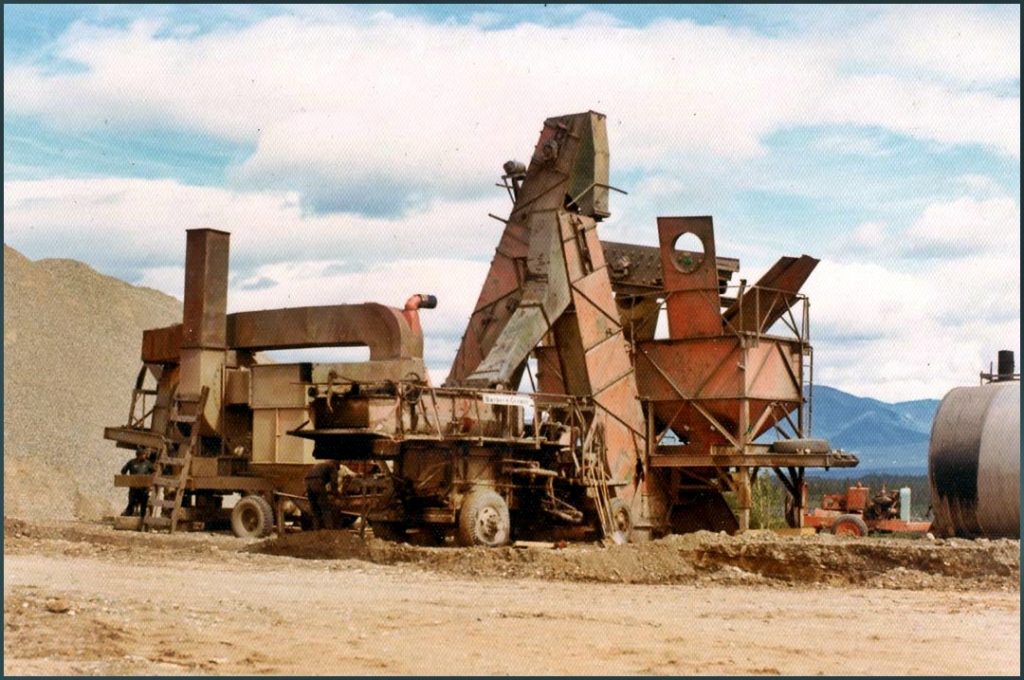 He temporarily moved up to Whitehorse with Dawson Northern to estimate for George Wollenski (Dawson Northern Manager) on a handful of projects in 1972. It was a short stint, as three months later, he received a call from Christie to come back down to Vancouver to help out with the Mica Dam powerhouse project.
Estimating is like a poker game: you know what you plan on bidding, but you don't know what other companies' plans are, you can only anticipate. You don't want to submit a low bid for the sake of winning the project, only to have to pinch pennies during the duration of the project.
For the Mica Dam job, Dawson submitted their bid in a joint venture with six other companies, Mannix Construction Ltd. (now Loram) from Calgary being the sponsor. Their bid of $162 million finished as a runner up to another company's bid of $112 million. The project got retendered as a target price job with bonuses, for achieving milestone dates. The same joint venture met to resubmit a bid: however, Mannix as sponsor wanted to bid a low price of $72 million. Dawson and the five other joint venture partners disagreed with this tactic and pulled out of the bid leaving Mannix as sole bidder and their $72 million bid was awarded to them. The final cost of the project ended up being more than $160 million – close to Abbott's original estimation.
"You learn from the good and bad experiences, as to what is and what isn't possible on a project," said Abbott.
Back before computers, faxes and emails existed, Abbott sent runners with his bids to Victoria to submit them prior to deadline. Many late nights were spent on project estimates, figuring out what the terrain was like (soil, rock and water conditions), clearing costs, access and anything else that might affect the crews and machines on site.
"In 1972, we bought the Olivetti Programma 101 – a 65-pound computer – that helped us with spreadsheets. It saved us a lot of time, but it was basically a boat anchor. It's crazy to think we can do so much more today on our phones than what we had to work with back then," said Abbott.
Abbott kept crunching numbers for Dawson, submitting estimates for the Kootenay Powerhouse project, Kootenay Canal and the Hudson Bay Diversion of Missi Falls Control Structure in 1973-74 (each bid came in around $58 million).
One of his last jobs with Dawson as Project Manager was widening the Barnet Highway from two to four lanes, from Riverview to the junction with the Lougheed Highway.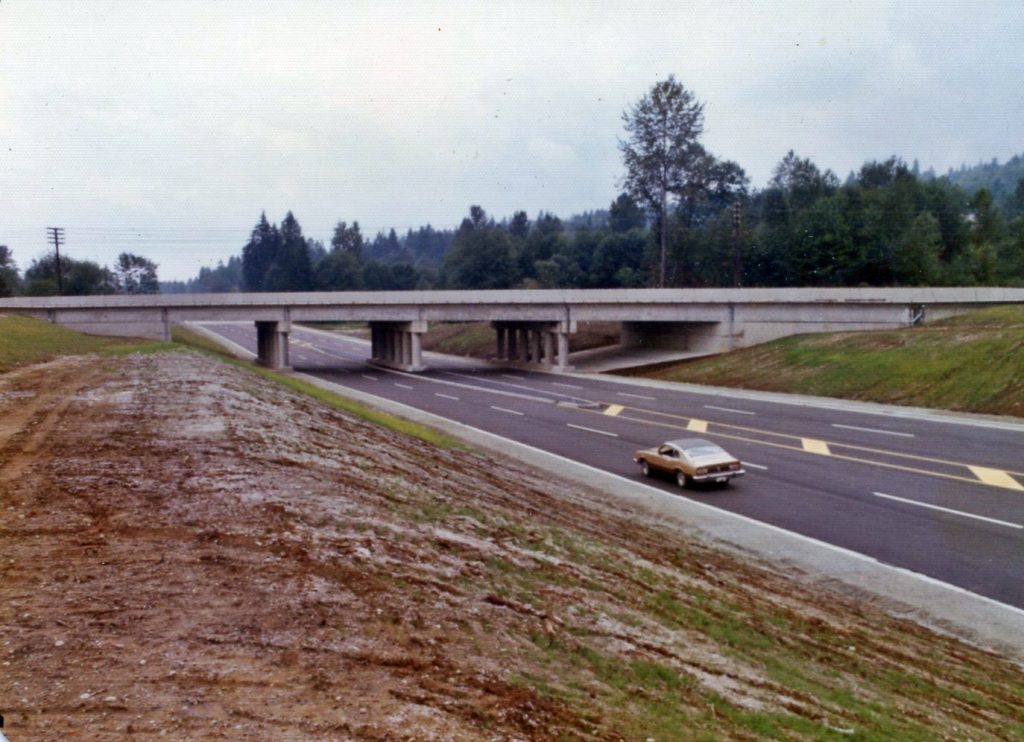 In 1977, Abbott worked with Dawson's Interior Contracting Company Ltd. (ICC) in Penticton. In 1983 ICC moved its head office from Penticton to Vancouver and Abbott was named General Manager. There, he oversaw many railway, highway, bridge construction, Department of Fisheries projects and rock stabilization projects.
ICC moved back into the Interior, to Kamloops, in 1986, but Abbott remained in the Lower Mainland. Shortly after, ICC went liquid. Abbott saw an opportunity, bought most of Dawson's old equipment and started his own company soon after, continuing the same type of projects until he retired in 2019.
"Ed McLean (former Dawson President) and I worked on many estimates and had a lot of adventures. I loved being the first one on the job site, walking around months before any of our machinery would get to the site. I also loved the ability to fly all over this beautiful province in bush planes, checking out potential job sites," said Abbott. "Dawson was always a fun place to work from my perspective. It felt like one big family."
On our 100th Anniversary, Dawson Group extends its sincerest gratitude to Roger Abbott for his 16 years of dedicated service. His contributions helped us achieve this significant milestone and lay the groundwork for our promising future.